Welcome to Virginia Varsity Storage
Virginia Varsity Storage - Cambria offers a variety of options for your self storage needs. Whether you need to store your entire home or just a few pieces while on summer break from college, we can help! Our professional, on-site managers will help guide you through the entire process, from understanding how self storage works to sizing to insurance. The property is convenient to Christiansburg and Blacksburg and is situated across from the expanding Oak Tree neighborhood. From management to cleanliness to choices, our goal is to give you the best storage experience. Visit us today!
Upcoming Expansion Project
We are excited to finally begin construction of our major storage expansion!
The expansion will include a modern rental office with a moving supply store and community room, 285 units and 45,000 sf of mostly climate-controlled storage. There will be a lot of new sizes. The property will be beautifully landscaped and thoughtfully built to become a great addition to our community. We appreciate your patience while we undergo construction.
*Note on the Stockpile of Soil - When we purchased the land, the contract required that the seller would work with an adjoining property owner to remove the soil stockpile within six months.  This did not happen.  We have removed all of the stockpile from our property and are unable to remove the remaining half of the stockpile that is not on our property.

Welcome to Virginia Varsity Storage - Cambria (1:42)
Storage Types
---
Standard Units
Jumbo / Contractor Units
Enclosed RV / Boat Storage
Easy Rental Process
---
Online Rental Process and Billing Offered
Tenant Insurance Available
Automatic Billing Offered
Professional Management
---
Daily Property Inspection
Meticulous Maintenance & Pest Control
Convenience
---
Neighborhood Location & Access
Payment Drop Slot
Boxes & Moving Supplies
Access
---
Access 7 Days a Week
Ground Level Units
Electronic Gate Access
Security
---
24 Hour Digital Surveillance System
Extensive Security Lighting
Fully-Fenced Facility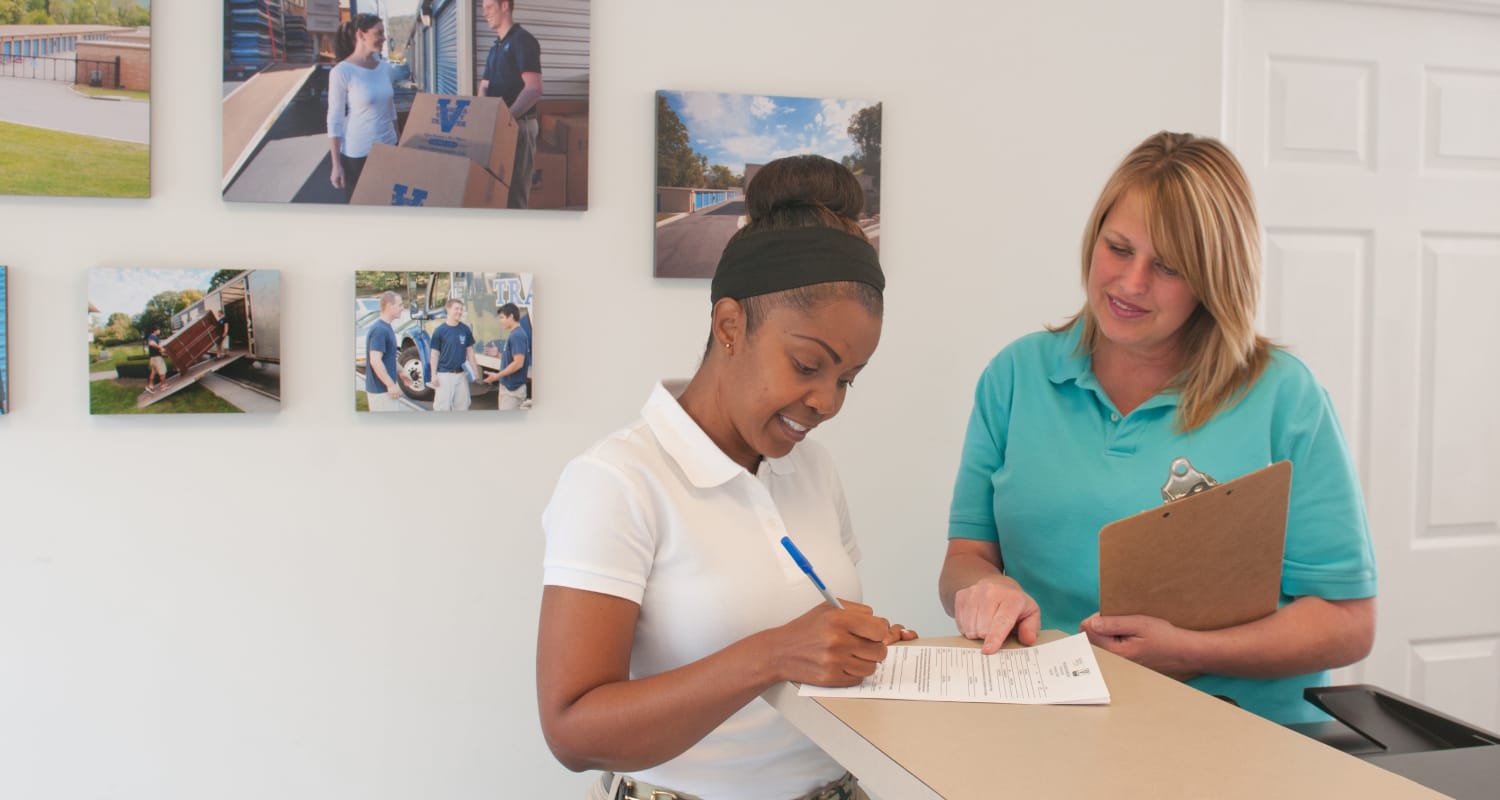 Careers at Virginia Varsity
Virginia Varsity has earned its outstanding reputation through a company culture wholly committed to customer service- and the ultimate work environment. From the adventure of travel, to great facilities, to frequent company gatherings, our people work hard- and know their hard work is appreciated. Take an insider's look at the Virginia Varsity atmosphere. (And, we're always looking for new members to join the team! Find out more on our Join the Team page.)